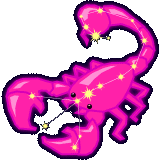 Welcome
---
Welcome to Pinkscorpion
W
hether you are searching for a special gift or a treat for yourself,
pour yourself a long drink, put your feet up and enjoy a leisurely browse through Pinkscorpion. com
-
a unique shopping experience which blends The Arts with The Mystical -
for
Individual Handmade Jewellery, Photo and Digital Art, Unusual Handbags, Chakra Jewellery,
Handmade Cards, Crystal Pendants, Pendulums and Gift Ideas.
Request a PayPal Invoice
Orders paid via PayPal are normally despatched the next day.
Our Digital Art and Photo Art Galleries have regularly updated images (which can be ordered as A5, A4 or A3).
The individually created Handmade Greeting Cards are crafted using semi-precious stones and beads, wire and ribbon,
as well as images from our art galleries.
If you are trying to find an unusual Handbag ours are handmade one-off designs, which are truly unique.
Our regularly updated Handmade Jewellery includes necklaces, earrings and bracelets,
created with Semi Precious stones, Swarovski Crystals / Pearls, Gold filled and Silver beads.
Each jewellery item is sent to you in an organza gift bag.
We also have a range of Chakra and Ethnic Jewellery, including beautiful necklaces, bracelets and anklets from Peru.
The featured New Age Magical and Mystical Miscellanea is influenced by our spiritual beliefs and personal choice.
Here you will discover pretty Crystal Jewellery, unusual Pendants, Mystical Gifts, and Pendulums.
We continually search for new and original pieces.
If you are tempted to buy anything, ordering is simple and can be made using either PAYPAL or cheque.
See our Order Form for details.
Any enquiries? Please don't hesitate to contact Pinkscorpion
Enjoy your stay... happy shopping, and thank you for your visit.
customer comments
"Wow what more can I say. Thank you so very much for the fantastic, beautiful necklaces which are quite simply, stunning."
"Just a quick note to let you know that my jewellery order has arrived safely.
I am very pleased with the necklace & bracelets and will most definitely be ordering more items in the future."
"Received the picture, we are very pleased ...thank you."
"My order arrived today and everything is fine. The jewellery is very pretty & was beautifully packaged.
Thanks again. Until the next time."
"I am absolutely delighted. The necklace and bracelet are lovely and they are so prettily wrapped.
I will definitely be back for all my girl friend's presents."
"I received my order today. Thank you very much for the trouble you have taken with it, I am extremely pleased with the bracelets.
I will have no hesitation recommending you to all my friends! Thank you once again."