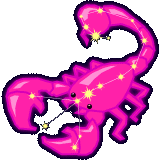 gift ideas
---
Gift Ideas and Non Jewellery items
A range of handmade items which would make unusual gifts. More new products will be arriving
soon, but in the meantime, we hope you like these ideas.
The "Danglers" would be great attached to a mobile phone, handbag or a plant, and our pretty bookmarks which are made with glass seed beads, would also look nice hanging in a window.
There are currently 13 gift ideas on this page.
Please click on small image to enlarge.

"Dangler"
Made with a pretty mixture of glass beads
attached to a Silver chain, hanging from a black loop.
Length ~ approx 5inches
£5.00