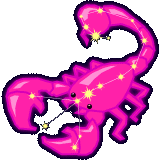 Unusual Handmade Jewellery
---
Unusual Handmade Jewellery Semi Precious stones Swarovski Crystals and Pearls Chakra Jewellery Ethnic/Other Peruvian
Welcome to Pinkscorpion's Unusual handmade jewellery.
Most of our jewellery is made as a one-off design, not mass produced. when it's gone - it's gone.
each piece comes with a gift bag.
These images are just examples of some of the items you can see in the Jewellery sub pages.
See Menu listings or click on text below to view pages.
semi precious swarovski earrings chakra ethnic/other